Day 1 – Walking Tours and Trolley Tours
Spend the day visiting Georgetown's five celebrated museums and checking out the 66 homes and buildings on the National Historic Register that are within walking distance of one another in the city of Georgetown.
Start your day by taking a self-guided tour along the live-oak-lined streets of Georgetown's Historic District, using the Georgetown National Register Historic District Map, available at the Visitors Center at 531 Front St., which is itself a historic building known as the Harper House (circa 1850). Other sites of interest are the Winyah Indigo Society Hall, which is an elegant two-story dance hall and event venue that was used as a hospital during the Civil War, and the Red Store Warehouse where Theodosia Burr Alston, daughter of Aaron Burr and wife of Gov. Joseph Alston, boarded a ship called the Patriot in 1812 and was lost at sea. (Mysteries and even ghost stories still surround the disappearance of Theodosia.) You can also enjoy a second self-guided tour of historic Georgetown. Pick up a copy of the Georgetown African-American Heritage brochure at the Visitors Center and dive into more rich history of our beautiful historic city.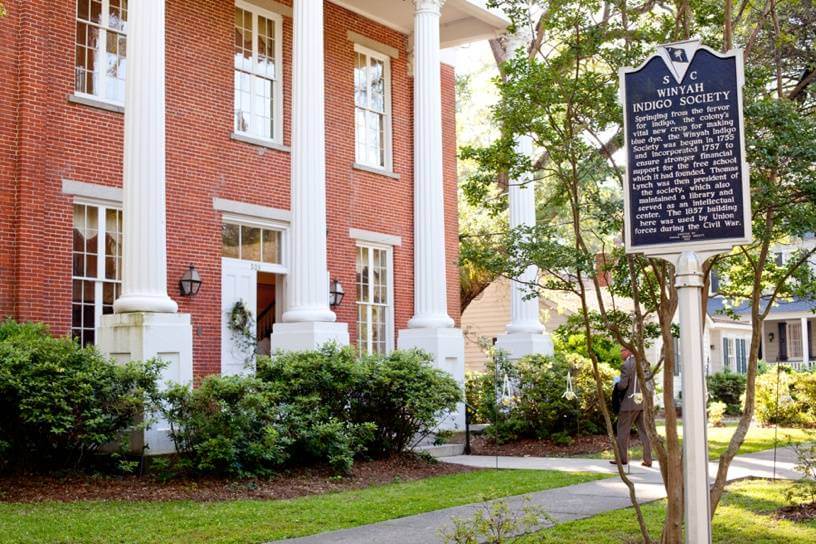 As an alternative, or in addition to your self-guided tour, you can sign up for a walking tour with Strolling on the Sampit Walking Tours ($8 for adults, children under 16 are free) or a trolley tour with Swamp Fox Tours ($15 for adults, $5 for children ages 6-12 and 5 and under are free).
In the afternoon, you can visit the five museums in Georgetown: Georgetown County Museum, the Gullah Museum, the South Carolina Maritime Museum, the Rice Museum and the Kaminski House Museum. Each of these museums share a unique aspect of Georgetown's history with visitors. There is no admission charge at the Georgetown County Museum, the Maritime Museum, or the Gullah Museum, but there are charges for tours of the Kaminski House Museum ($12 for adults, $10 for seniors, $6 for students ages 6-17, free for children 5 and under) and the Rice Museum ($7 for adults, $5 for seniors, $3 for students ages 6-21, free for children under 6).
Day 2 – Boat and Kayak Tours
While visiting Georgetown, take the opportunity to board one or more of three tour boats to get a different perspective on the city and its history.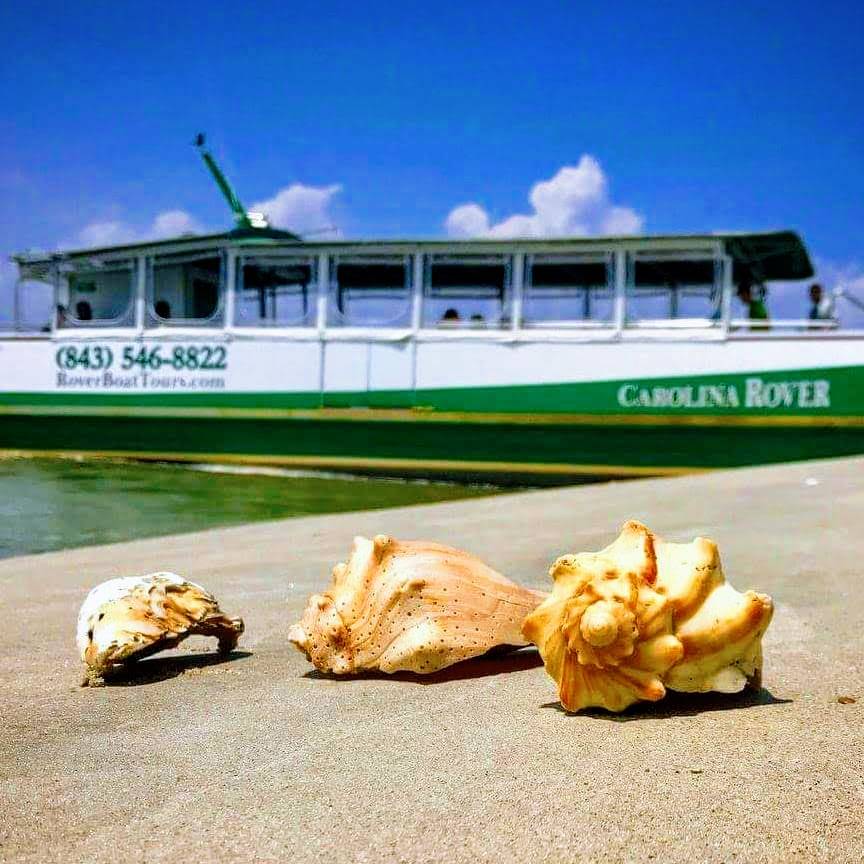 Cap'n Rod's Lowcountry Tours, which offers a Lighthouse Shell Tour (Adults are $38; children ages 4-12 are $30; and children ages 3 and under are free), a Plantation River Tour (same rates as above) and a Sunset Eco Cruise (adults are $33; children ages 4-12 are $15; and children ages 3 and under are free). Another choice is the Carolina Rover Boat Tours which offer a Seashell and Lighthouse Cruise ($38 for adults age 12 and over, $30 for children 11 and under) or a Historic Hobcaw Barony Cruise and Hobcaw House Tour ($38 for adults age 12 and over, $30 for children 11 and under). Make reservations in advance to find exact tour times.
In addition to these tours, you and your group can paddle kayaks down the river on a guided tour, through wooded areas near the city, with Black River Outdoors Kayak Tours. You will travel through the pristine rivers, swamps, creeks, and marshes of the area, giving outdoors-enthusiasts the chance for a rare experience. For more information about all of these tours, see the Tours section of the website.
For those who enjoy fishing, there are many fishing charters in the area. Black River Outdoors also offers kayak fishing adventures.
Day 3 – Plantations, Shopping and Dining
Don't miss visiting the plantations and specialty shops in Georgetown. You can venture out of the city to visit two well-preserved plantations: Mansfield and Hopsewee. Learn about the decades when rice was king but slavery was still a part of Southern life on these plantations that were established before the American Revolutionary War and are listed on the National Register of Historic Places.
Experience true 18th-century luxury and relaxation at Mansfield Plantation, which is located just north of Georgetown off U.S. Highway 17 and now serves as a bed and breakfast. It was established in 1718 on the banks of the Black River and it offers comfort beauty and timeless elegance as you walk back in time on this authentic rice plantation. To inquire about guided tours, call 1-866-717-1776.
Hopsewee Plantation, built circa 1740, was one of the South's major rice plantations and the birthplace of Thomas Lynch Jr., a signer of the Declaration of Independence. Now a private residence, Hopsewee Plantation is open to the public with tours on the hour from 10 a.m. to 3 p.m. and beginning at 11 a.m. on Saturdays. Explore the home from top to bottom, room to room, including the two original slave cabins that still stand on the grounds. Enjoy a presentation and tour by noted historian Zenobia Harper about the African-American and Gullah-Geechee cultures that helped create and define the estate and the region, in general. Dining is available Tuesday-Saturday 11 a.m. to 3:15 p.m.at River Oak Cottage, ranked as one of the state's top tea rooms. The plantation closes for weddings and other special events, so be sure to check the online calendar for availability.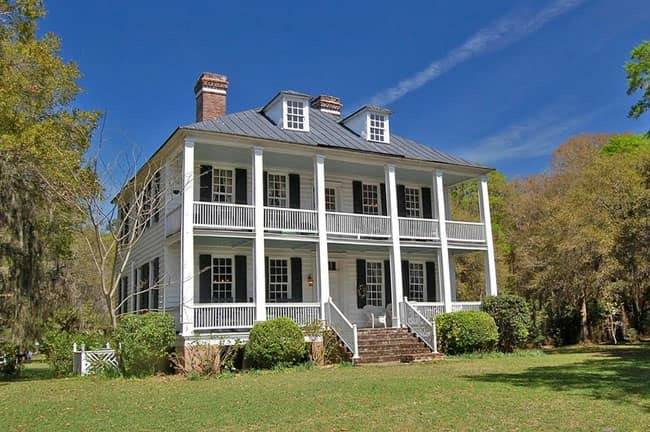 Want a sample of history and a true taste of Georgetown? Then, sign up for a three-hour culinary tour. Corina Jones Whitehead leads the Historic Georgetown Food Tour, by calling 843-687-2312 for an appointment. The tour offers stops at four different Georgetown restaurants – first for a snack, then an appetizer, followed by a small main course and, finally, a tempting dessert at the last schedule location.
Spend the remainder of your day shopping along the city's historic Front Street, which offers a variety of privately owned businesses ranging from bakeries and ice-cream shops to clothing boutiques and antique dealers. Also during your stay, dine in a variety of restaurants in the city, which offer Southern cuisine, seafood, Mexican food and more. In the evening, you can enjoy a movie or live theater production at the Strand Theater on Front Street. There are also walking ghost tours if you enjoy a little spooky fun, by appointment only: Walking Shadows Tours (call 843-543-5321 for reservations) and Lantern Tours (call 843-543-5777 for reservations).