Hooked! New fishing tournament casting lines on June 10
Local and visiting anglers will soon compete for prizes totaling $10,000 in the inaugural Hooked on Habitat Inshore Slam Fishing Tournament, presented by the Georgetown County Chamber of Commerce.
The event will launch out of the Carroll A. Campbell Marine Complex on Saturday, June 10, 2023, in Georgetown, part of South Carolina's Hammock Coast®. The public is invited to attend weigh-ins throughout the day from 9 a.m. to 4 p.m. and an awards ceremony at 5 p.m. and the marine complex. Family-friendly activities, vendors, and food will be available.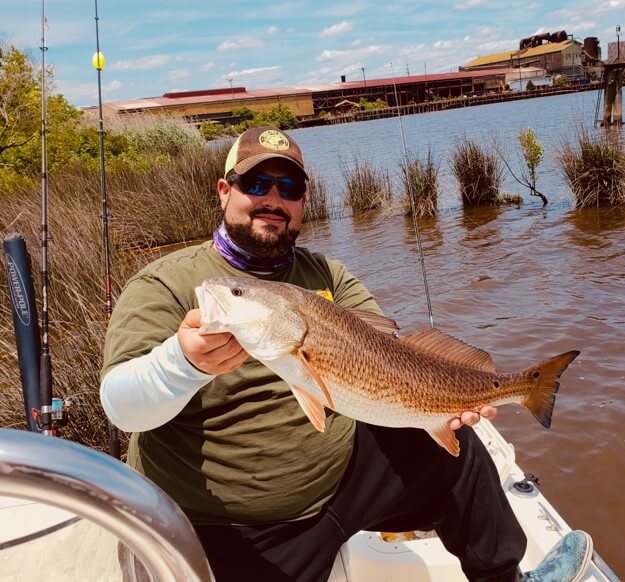 Jacob Rigopoulos, tournament director, says Habitat for Humanity has aligned the event to coincide with National Boating and Fishing Week 2023 and will be offering anglers the chance to win a piece of the guaranteed $10,000 prize purse. The Georgetown County Chamber of Commerce has taken on the role of our presenting sponsor for this year's event.
Registration is $200 per boat, with up to three adult anglers. Optional big fish entry is $50 each for redfish, trout, and flounder. Lines-in is at 7 a.m. and live-release weigh-ins are from 9 a.m. to 4 p.m. on June 10. There is a mandatory Captain's Dinner from 5 to 7 p.m. on June 9 at the Craven's Grant Clubhouse in Georgetown. Registration is open and more information is available here.
"With many other major fishing tournaments and major organizations like B.A.S.S. using this same boat launch for events like the 2019 Bassmaster Elite Series and the 2022 StrikeKing Bassmaster College National Championship to chase largemouth Bass, we felt it was a great, and unique, opportunity for us to offer a saltwater fishing alternative to anglers," Rigopoulos said. "I love that we have the opportunity to showcase Winyah Bay to the inshore saltwater fishing community. … This place is loaded with redfish, trout, and flounder."
Beth Stedman, president and CEO of the Georgetown County Chamber of Commerce, said she is excited about this inaugural event.
"We are so happy to be part of this fun family event that will benefit Habitat for Humanity and our local residents who dream of owning their own home," Stedman said. "Hopefully, it will be the first of many such events that offer people a chance to take part in some friendly competition and showcase the natural beauty of South Carolina's Hammock Coast."
Fishing has long been one of the big draws for those visiting South Carolina's Hammock Coast, which offers fantastic options for anglers in search of the perfect little fishing hole, or those who prefer to take to the ocean on the chance of hooking a big one. For those with their own boat, there are several marinas and boat ramps to assist anglers. Of course, there are boat rentals and fishing excursions available for hire, as well. Whether it's on one of the five rivers flowing through Georgetown County or famous Winyah Bay or even the Atlantic Ocean, professional and amateur anglers have known for years that there are some great fish in the waters on the Hammock Coast.
In fact, the Hammock Coast attracts some of the biggest professional fishing tournaments to its shores and rivers. Since 2005, the region has hosted the BASSMASTER Elite Series out of the Carroll Campbell Marine Complex. That tournament, which is televised on ESPN, draws thousands of fishing enthusiasts and culminates with an awards ceremony in front of a huge local crowd – and an international TV audience. The 2022 Strike King Bassmaster College Series National Championship is bringing nearly 250 college anglers to Georgetown and the Hammock Coast during Labor Day weekend. The annual Blue Marlin Tournament (part of the South Carolina Governor's Cup Billfishing Series) has also been hosted at Georgetown Landing Marina for more than a half-century. Other fishing events have included the Georgetown Wahoo Challenge and the International Fishing Association's Redfish Tour.
Habitat for Humanity for Georgetown County is a 501(c)3 non-profit organization based out of Georgetown that was established and incorporated in 1991 as a direct result of damage caused by Hurricane Hugo. The organization builds affordable homes for low-income working families and gives homeowners the opportunity to purchase their homes with no profit mortgages and "sweat equity," as they volunteer with the organization throughout the building process of their new home.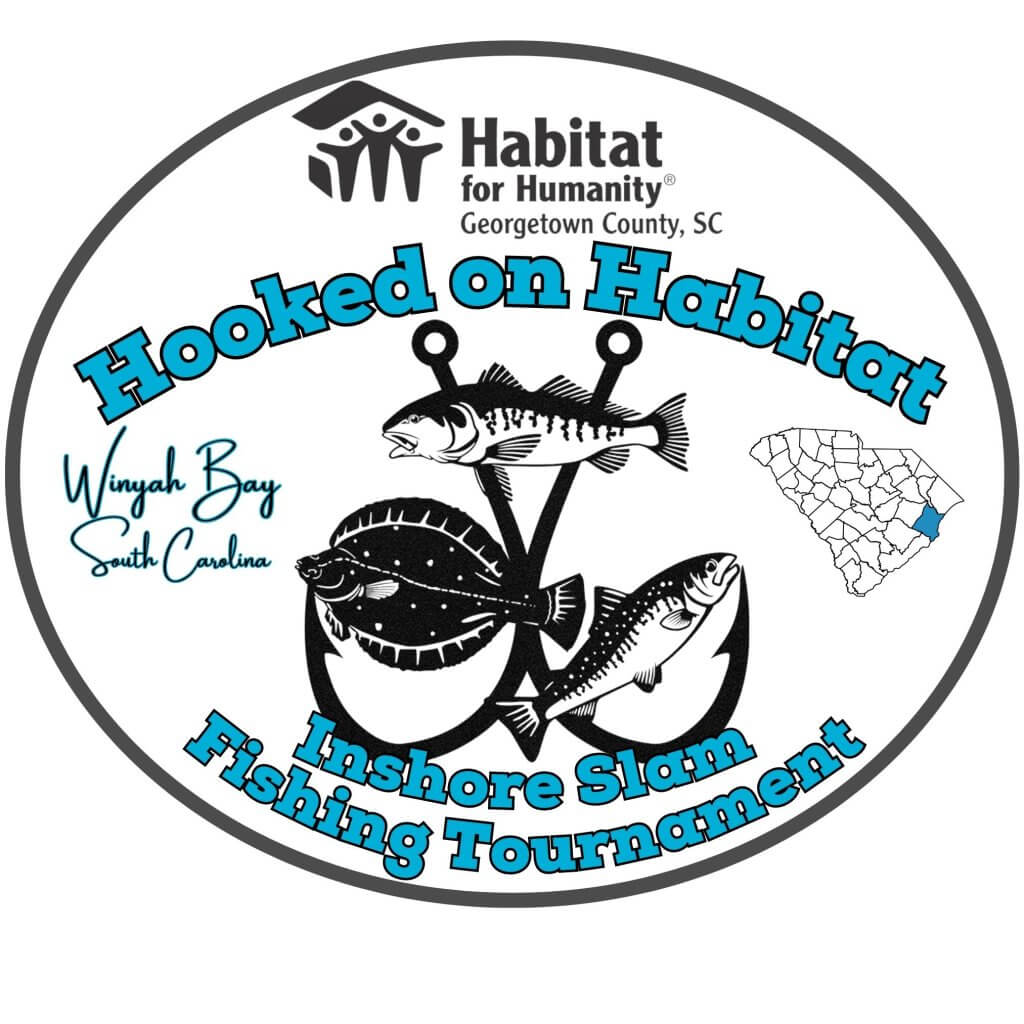 By supporting Habitat for Humanity and the Hooked on Habitat Inshore Slam, entry fees and event contributions will allow the organization to continue to carry out its vision and mission of bringing people together to build homes, communities and hope and will help to create a world where everyone has a decent place to live.
Georgetown County's casual charm and Southern hospitality earned it the nickname Hammock Coast. Adventure and relaxation blend together in perfect harmony, like the flowing and ebbing of waves on the county's famed beaches. With six communities – southern Garden City, Murrells Inlet, Litchfield, Pawleys Island, Georgetown and Andrews – comprising the pristine coastal area between Myrtle Beach and Charleston, visitors can experience South Carolina's Hammock Coast like never before.
The presenting sponsor for the event is Georgetown County, SC Chamber of Commerce; the prize sponsor is Low Country Flooring; shirt sponsors are Anderson Insurance Associates and Peace Sotheby's International Realty; the advertising sponsor is WMBF News; Captain's Dinner sponsors are International Paper Company and Monarch Roofing; and other sponsors are Bistro 217, Rustic Table, Tidelands Health, Georgetown Kraft Credit Union, True Blue Golf Club, Caledonia Golf & Fish Club, BAJÍO Sunglasses, and Trilogy Outdoors Media.
For more information about the inaugural Hooked on Habitat Inshore Slam Fishing Tournament, click here.