Pawleys pastry chef competes in Food Network's Halloween Baking Championship
Designing spook-tacular costumes, boo-tiful decorations and even blood-curdling baked goods are just some of the reasons Holly Braddock, a cake decorator at Incredible Edibles Bakery in Pawleys Island, loves Halloween. 
But this Halloween season is extra special because she's representing South Carolina's Hammock Coast in the Food Network's Halloween Baking Championship. The first episode of the competition, which runs through the end of October, airs on Monday, Sept. 14, at 9 p.m. 
Braddock, whose title at Incredible Edibles is cake artist and assistant pastry chef, said she was excited to be chosen for the Food Network competition. The filming of the show took place this past summer in California. 
"What an honor it was to be chosen to compete, doing something that I work hard every day of my life to perfect," she said. "Just being recognized for what I do is an amazing experience."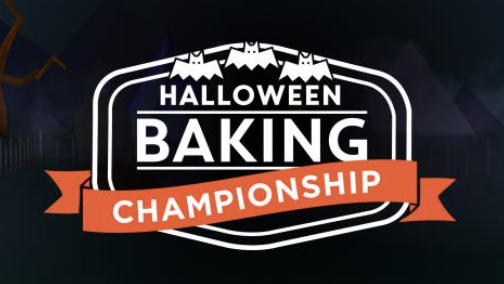 The competition is a series of tests for the contestants, in which they create a specified dessert and then present it to a panel of expert judges. At the end of each episode, one of the contestants is cut from the competition until three remain to compete in the final episode for $25,000 and the title of Halloween Baking Champion. 
"Hosted by  Carla Hall, the 10 competitors' nerves and skills are tested like never before as they bake their way through a haunted house brimming with challenges through seven episodes," according to details provided by the Food Network. 
Judges  for this season's competition are Stephanie Boswell and  Zac Young. 
Because the winner of the competition is a closely guarded secret, Braddock can't say how well she did while baking in the Food Network kitchen. However, she is getting married to Scott Lauer on Feb. 21, 2021, at the Winyah Indigo Society Hall in Georgetown and admits she could use $25,000 to help pay for her upcoming nuptials. 
Braddock said the process for qualifying to compete on the show took about two months after she was first called by a casting scout and applied. 
"They would email me for photos of cakes I had done before," Braddock said. "Of course, they wanted to see Halloween-inspired things I'd done." 
She said that one of the tests was a Skype interview where she was asked to bake something on the spot. 
"I made," Braddock recalled, "a sculpted clown pumpkin with cotton candy hair and a candied apple in his mouth." 
To qualify, she also created a zombie made of pumpkin spice mouse, with a chocolate shell underneath and caramel. As far as the competition goes, she said she and the other contestants created hauntingly good baked treats that will amaze people watching the show. 
"It's all a secret," Braddock said. "You'll just have to watch!" 
Braddock is a big fan of Food Network and enjoyed working with the cast and crew of the Halloween Baking Championship.
"They have the most talented chefs," she said. "It's really cool to watch a famous chef eat your dessert and really like it!"

Braddock said she was working as an executive pastry chef at Collector's Café in Myrtle Beach, in addition to working part-time at Incredible Edibles, when she traveled to California to film the Food Network show this summer. Unfortunately, Collector's Café burned in July 2020 while she was filming. 
Incredible Edibles owner Nancy Knarr was able to hire Braddock full-time when she returned from filming. Braddock works with Heather Angus, head pastry chef and bakery manager. 
"We are so proud to have Holly on our team here at Incredible Edibles," Knarr said. "She is extremely talented, hard–working and detail–oriented." 
Knarr said one of her favorite cake designs was a five-tier wedding cake with royal blue flowers on each tier. She said Braddock patiently painted every single royal blue flower on the cake. 
"Whatever people ask her to do, she figures out a way to do it," Knarr said, adding that in addition to amazing cakes, Incredible Edibles offers breakfast pastries, desserts, coffee and tea. 
For food enthusiasts, the Halloween Baking Championship is just one of several shows on the Food Network this Halloween season. It's one of many championship shows popular on the network, including the Spring Baking Championship, the Holiday Baking Championship and the Kids Baking Championship.
"Food Network has been the go-to destination for Halloween through the years, offering programming that showcases edge of your seat, nerve-wracking competitions with mind-blowing Halloween creations that viewers have come to expect and love," said Courtney White, president of Food Network. "With new series like 'Outrageous Pumpkins' taking the action out of the studio, along with returning favorites like 'Halloween Baking Championship' and 'Halloween Wars,' this season is sure to deliver all the frights and delights fans are hoping for." 
For more information about the Food Network, visit www.foodnetwork.com. For information about Incredible Edibles, visit www.incredibleediblecakes.com, or call 843-237-5040. 
[Postscript: Holly was voted off Halloween Baking Championship at the end of Episode 3. At the episode's conclusion, an emotional Holly said, "I'm feeling pretty disappointed, but I achieved my dream just by being on this show so that in itself, I think, is a great accomplishment."]
– By Clayton Stairs, tourism manager for the Georgetown County Chamber of Commerce