Art festival returns to Huntington Beach State Park
Handmade artwork, live music, and local cuisine will be showcased at Huntington Beach State Park's 47th annual Atalaya Arts and Crafts Festival.
Set for Sept. 23-25, 2022, the festival will feature about 100 artists and craftsmen exhibiting their work inside the courtyard and several rooms at Atalaya Castle.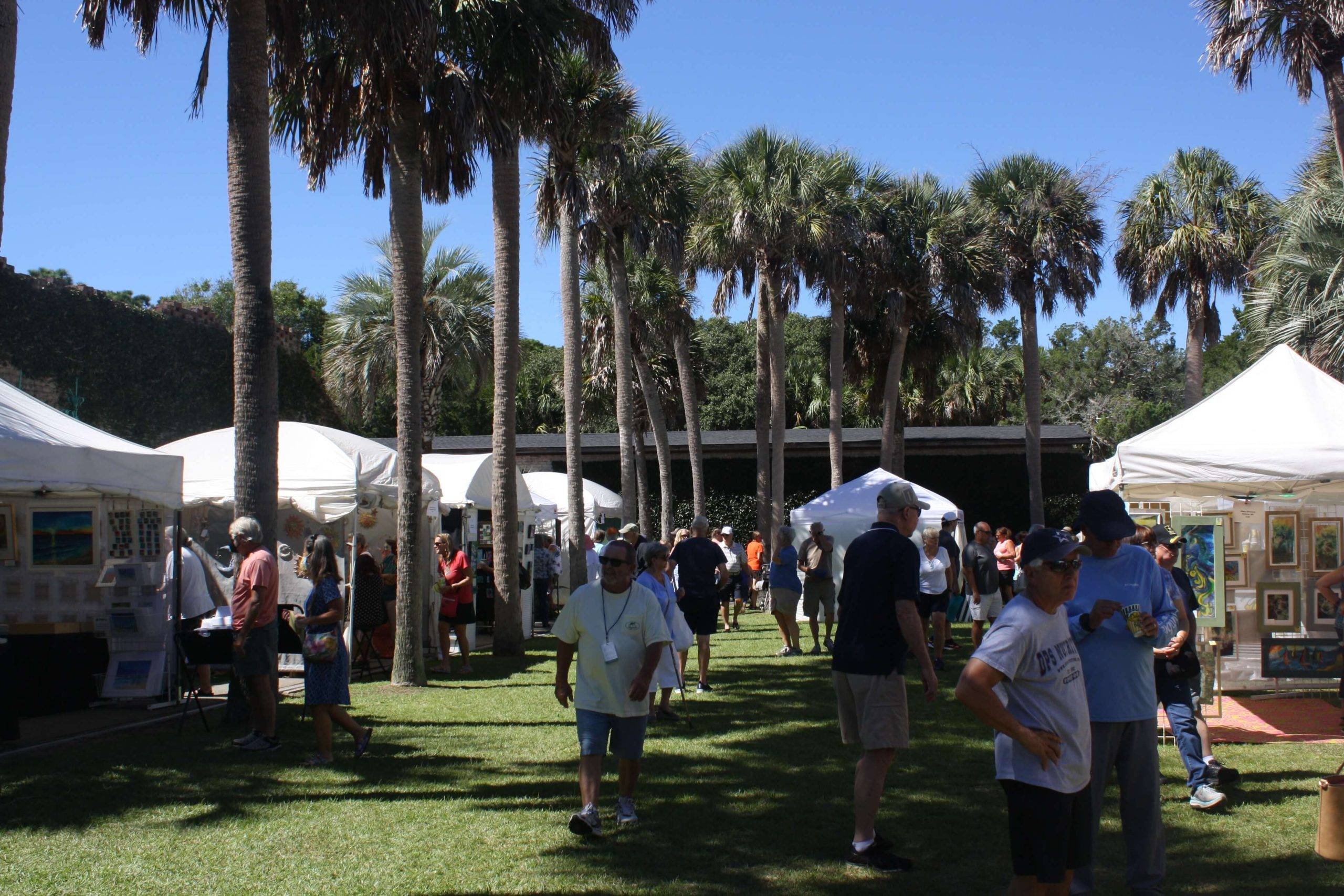 "The Atalaya Arts and Crafts Festival is one of the largest and oldest festivals of its kind," said Mike Walker, an interpretive ranger at Huntington Beach State Park. "With incredible diversity and variety of both art and artists, only the best of the best is featured during this juried art show."
The three-day festival, which will take place from noon to 5 p.m. on Friday, from 10 a.m. to 5 p.m. on Saturday and from 10 a.m. to 5 p.m. on Sunday, showcases Atalaya, the former home of New York philanthropist Archer Huntington and his wife, artist Anna Hyatt Huntington. They built their Moorish-style winter home during the Great Depression, with a maze of rooms surrounding a water tower, a lush courtyard lined with palmetto trees and adjacent to a spacious sculpture studio.
"This spectacular setting — the Atalaya Castle, a National Historic Landmark — has to be seen to be believed," Walker said. "And as the former residence of a world-renowned artist, Anna Hyatt Huntington, it is a very fitting site for such a festival."
Visitors will also be treated to live music performed by accomplished local musicians on a stage in the courtyard, as well as a food court with seafood, barbecue, and other culinary delights.
"Come for the arts and crafts, stay for the entertainment, food, and scenic beauty," Walker said. "Live musical performances and a variety of food trucks and vendors offering local delicacies will be featured in a newly expanded layout this year, offering more space for visitors to spread out and enjoy the event."
SC State Park Service Sales & Marketing Manager Gwen Davenport said that the Atalaya Arts & Crafts Festival is an event people should not miss.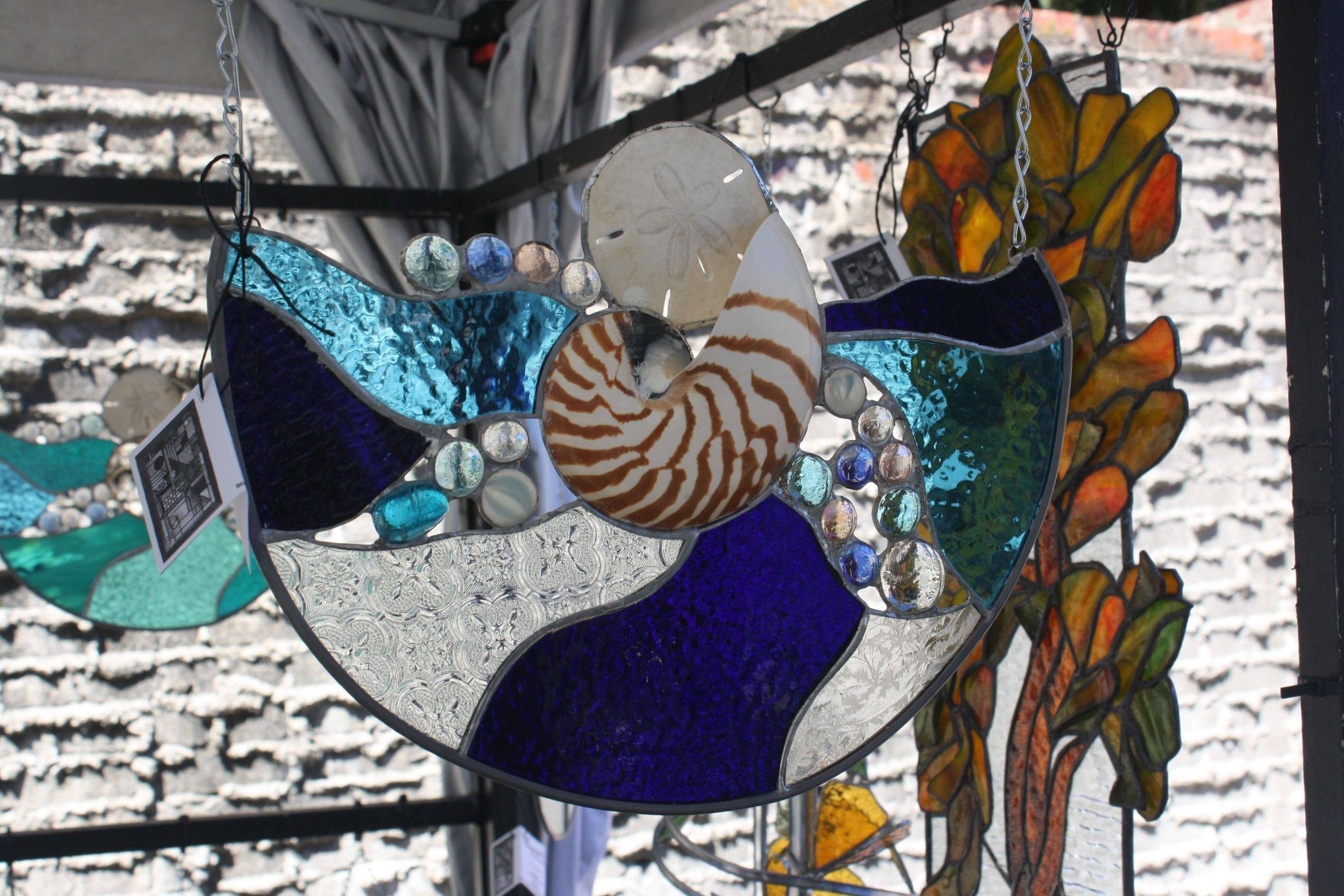 "I love the variety of arts and crafts and the quality of the arts and crafts on display," Davenport said. "I also love that we hold this festival in the former home of artist Anna Hyatt Huntington. Not only do you get to come to an art show, you get to explore the castle and home of the Huntingtons."
The Huntingtons also established Brookgreen Gardens, which is located across Ocean Highway from the state park. It is now a world-renowned sculpture garden.
Located along U.S. 17 in Murrells Inlet, Huntington Beach State Park offers several hundred thousand visitors a year one of the most pristine beaches on South Carolina's Hammock Coast. The 2,500-acre park's freshwater lagoon, salt marsh and maritime forest also are outstanding examples of the state's natural coastal environment, and the park is widely regarded as one of the best birding sites along the East Coast. Its natural history is highlighted in the park's Environmental Education Center.
Admission for the three-day festival is $10 per adult (age 16 and older) for a multi-day festival pass. Admission may be purchased at the festival gate in the park. Free festival admission is also available for Park Passport Plus holders and three guests. Admission to the park during the festival is free for everyone, so there are no additional gate fees that day.
Festival organizers request attendees to refrain from bringing dogs or other pets to the festival. Please also note that stroller and wheelchair access can be difficult due to uneven surfaces, stairs, crowds, and narrow hallways.
"This is a very professional show with artisans and craftspeople from all over – not just the local area or South Carolina for that matter," Davenport said. "Come shop and look around and your ticket will get you in for the entire weekend –in case you need to see if a certain piece of artwork will fit in that special place in your home."
For more information call Huntington Beach State Park at 843-237-4440, or visit the park's website.
By Clayton Stairs / tourism manager for the Georgetown County Chamber of Commerce